Rec K 2019 - 2020
Miss Kelly
Welcome to Reception!
Welcome to Reception!
Welcome back, we hope you had a lovely half term and made lots of memories together!
This half term we will be learning about animals, we will begin by learning about farm animals, we will then move onto jungle animals, whilst we 'Rumble in the Jungle!' We are currently planning a trip to Heaton Park, the children will get a chance to look around the farm and visit the different animals we have learnt about. We will also be having a picnic, how exciting!
In RE we are learning about Special Times; we have enjoyed listening to each child tell us about their special times, we would love to see some photographs of these special time so please feel free to send them into school!
Our maths lessons will continue to focus on number and shape: encouraging children to recognise numbers 1-5, ordering objects by height and describing the properties of 2D and 3D shapes.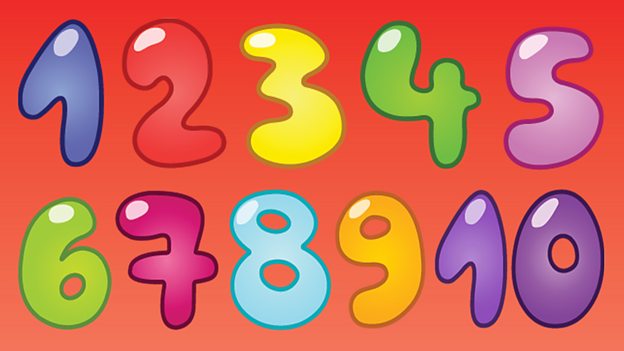 We will be teaching a daily phonics lesson, this will focus on a five phonemes a week which the children to can apply to their early reading and early writing to further consolidate this knowledge. We are encouraging the children to hear and say the first sounds in words. We like to use robot arms when sounding out words. – Please continue to read at home with your child, we can see the progress they are making as a result of this.
This half term we will continue to practise our tricky words, these words are 'sight' words as the children must be able to recognise these words due to them not being able to be phonetically read. Our tricky words are: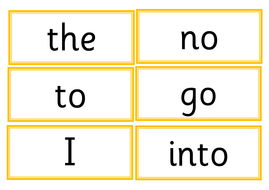 We love to listen to and join in with the jolly phonics song - click on the link below!https://www.youtube.com/watch?v=ei0iFs5uF6w
Our Tricky words song: https://www.youtube.com/watch?v=TvMyssfAUx0
Please continue to read with your children at home, we can really see the impact this is having so thank you very much! Your child will also be bringing a library book home, we visit the library on a weekly basis, to enjoy an additional class story, please ensure the library books is kept in your child's book bag at all times.
This half term, we will be doing gym on a Monday and dance on a Friday, please ensure that your child has a full PE kit in school at all times, a picture of this can be found on the website, please make sure every item is named.
Thank you for your support,
Miss Kelly
Here are some little ideas how you can support your child's learning at home:
Reinforce the sounds covered each day in class.
Practise name writing. Please make sure your child uses lower case letters except for their initial letter.
Share reading books, discussing plots, characters, and their feelings, as well as simply decoding the text.
Draw your child's attention to numbers in their environment e.g. telephones, door numbers, car number plates etc. Count things around the home. How many windows do we have etc?
Encourage your child to dress themselves for school and take their uniform off at the end of the day to promote independence.
Recommended websites:
http://www.mrthorne.com/ - Mr Thorne has a channel on youtube dedicated to the pronunciation of sounds, called Mr Thorne Does Phonics
Similarly, you can also find the Alphablocks channel on Youtube, which will further support your child's phonic and sound knowledge.
http://www.phonicsplay.co.uk - some free phonic based games
http://ictgames.com/literacy.html- more phonics games
https://www.bbc.co.uk/cbeebies/shows/alphablocks - 5 minute videos which reinforce your child's phonic knowledge.
Recommended APPs:
Justin's World - Lettersounds: a super resource for teaching letters and sounds including reading, writing and spelling.
Doodle Buddy: a paint app which helps develop hand-eye coordination.
Bee Bot: an app which helps improve directional language (forwards, backwards, left right etc.)
Files to Download
Rec K: News items
There are no News items to display